About the OAHI Education Conference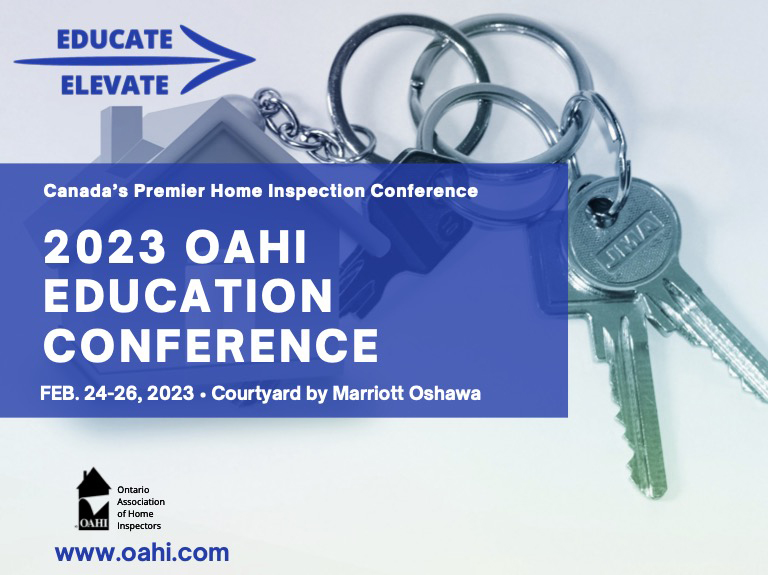 Hosted by the Ontario Association of Home Inspectors (OAHI), the OAHI Education Conference, is typically held the last weekend of February or the first weekend in March. Because OAHI has members from across Ontario, the Conference site moves around the province. Recently the Conference has been held in Burlington, Kingston, and London.
OAHI's keys are "educate, advocate, and cultivate." The OAHI Education Conference supports those keys. By providing top-notch education sessions, highly respected mentors, networking, an offsite tour, and giving home inspectors access to a variety of product and service providers, the Conference helps to educate and cultivate, well-trained and knowledge home inspectors.
Having keynote speakers such as the CEO of the Ontario Real Estate Association, and the CAO of Ontario Building Officials Association and exhibitors such as the Insurance Bureau of Canada, is one way OAHI can advocate for home inspectors.
Home inspectors of all abilities from across Canada are welcome to attend the OAHI Education Conference. OAHI encourages all home inspection students to come out and learn, network, and enjoy the OAHI experience.
The 2023 OAHI Education Conference is scheduled for Feb. 24-26 at the Courtyard by Marriott Oshawa. The theme is Educate:Elevate.
Register Here Book Here Download the Hotel Booking One Sheet